Bas at the end of 2014 published Beginning Node.js book that's available on Amazon.
He's just wrapped up on his 1st Melbourne book tour.
"You can extend the JavaScript language runtime but you probably shouldn't" - @basarat #altnetmelb pic.twitter.com/MsDaDLPWrr

— Picnic Software (@PicnicSoftware) January 27, 2015
He's been talking up all things great about JavaScript in particular Prototypal Inheritance
[27 Jan - Alt.Net Melbourne] (http://www.meetup.com/Melbourne-ALT-NET/events/219816033/)
[14 Jan - Melbourne Developer Meetup] (http://www.meetup.com/melbourne-developer-meetup/events/219071897/)
With some happy winners of his book.
Also Bas has some very thoughtful Acknowledgements in the book.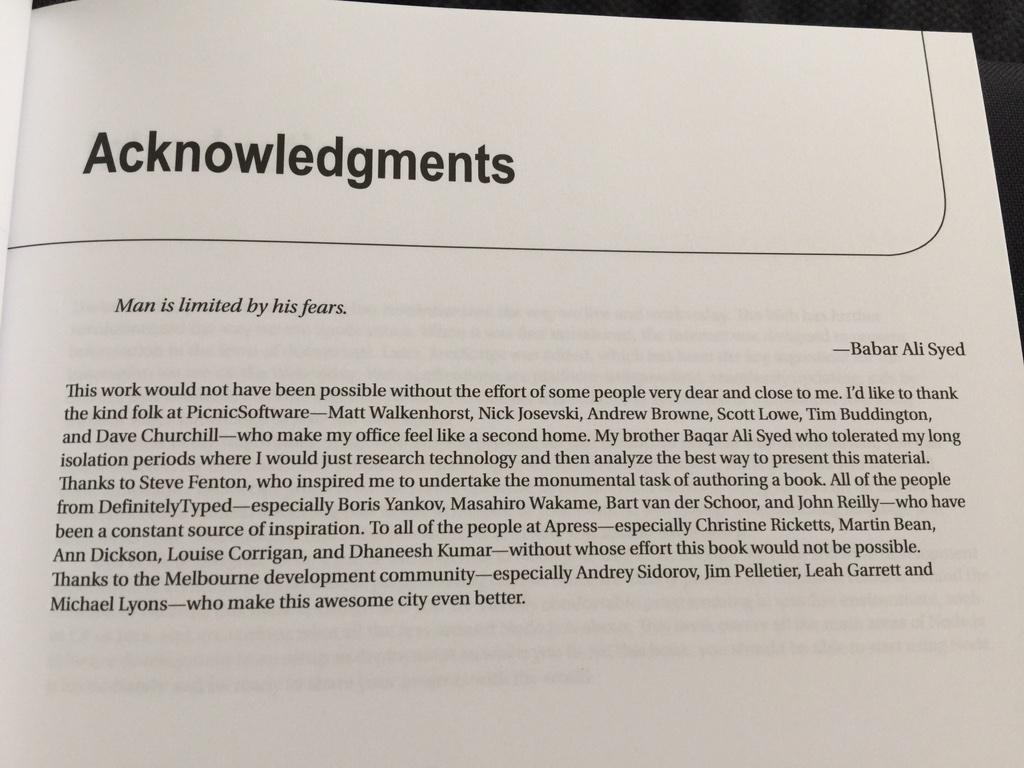 blog comments powered by
Disqus